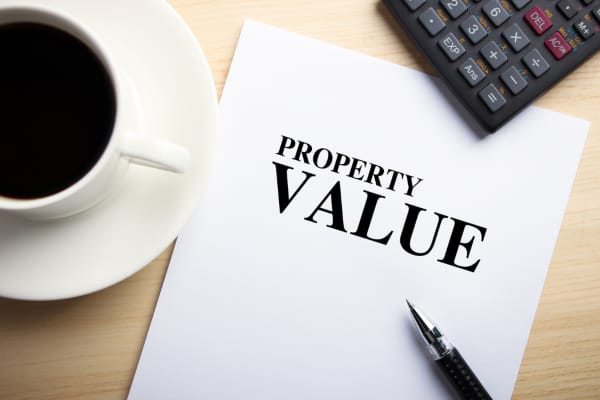 Sellers and buyers will both benefit from having a better understanding of where a home fits into the overall pricing structure of a community. As a buyer by following these simple guidelines you can increase the likelihood that the offer you make will represent a good value to you, and if a seller you won't be inclined to turn down an offer that you should accept.
First- Have your agent provide you a list of all of the homes like the one you are considering, that is either under contract, or that have sold within the last 3-4 months.
Second- Upon review, you will begin to notice that they can be arranged into three categories. Let's call these categories A, B, and C. Now separate each of the properties into one of the three categories.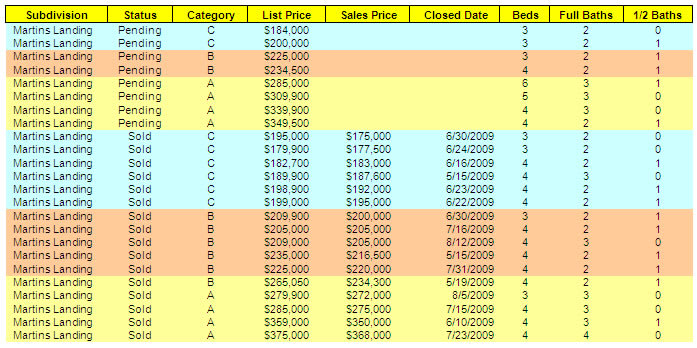 Category A: These are the homes that are selling for the higher prices. In a typical subdivision, there will be a small range in this category. This category will represent those homes that generally have no deferred maintenance and will have been upgraded. Upgrades in this category will consist of more than just the roof, HVAC, and painting, but will also include kitchen renovations, bath renovations, new appliances, and generous hardwoods as well as good curb appeal. The normal reaction to these homes is WOW.
Category B: These are the homes that are selling for prices in the middle range of the subdivision. This category will also have a small range of prices. Inclusive in this category are homes that generally have no deferred maintenance and have been maintained. In this category of well-maintained homes, you should not find homes in need of painting, roofs or heating and air. Additionally, the upgrades associated with Category A are usually absent. The normal reaction to these homes is NICE HOUSE.
Category C: These are the homes that that are selling in the low range for the subdivision. This category will also have a small range of prices. This category typically consists of homes that have not been upgraded or well maintained but are in some state of disrepair. These homes generally need interior and exterior painting, flooring, roof, cabinetry, appliances, heating and air and yard work. Additionally it is not uncommon for small problems to have become big problems; for example plumbing leaks, roof leaks, drainage issues and so on. The normal reaction for these homes is either NO WAY or THIS LOOKS LIKE A DEAL.
Third- Once this is done you will want to identify specifically those items or features in the homes that sold that are similar to or different from yours. Once completed you can then estimate the cost associated with these differences and the impact they would have on value if they are missing or present. With practice or counsel, you will be able to determine value on property in any condition, as well as what is necessary to elevate a property from one price category to another. It will also protect you from sellers of Category B homes that have priced their home as though they were A's. A COMMON OCCURRENCE.
Van Purser and his wife Jeanne are a licensed Real Estate Brokers in Georgia. Since1984 they successfully purchased and renovated over 400 homes. Their expertise is in representing Buyers or Sellers as an advocate; which means always ensuring their best interest. Additionally, they represented hundreds of clients over the years as an Associate Broker with Metro Brokers, RE/Max and now with his own firm. He and his wife, Jeanne, have been married since 1977. Van or Jeanne can be reached at 770-623-3313, or by email at or . ​​​​​​​